Fantastic Disney Group with Discovery Cove
Orlando, FL
---
Start planning your dream vacation in a unique destination like Orlando.
---
the package includes:
Round-trip air departing from Sao Paulo and flying American Airlines;
Arrival and departure transfers in Orlando;
12 nights at Disney's Pop Century Resort or Disney's All Star Resort;
1 breakfast at Vinito Ristorante;
1 breakfast with Disney Character;
Discovery Cove ticket and transfers, INCLUDING dolphin swimming (minimum age 6, visitors ages 6 to 12 must be accompanied by 1 adult) + ALL INCLUSIVE system (breakfast, lunch and snacks / drinks throughout the visit) to the park);
Unlimited use of the Disney Parks transportation system;
Theme park tickets and transfers: Magic Kingdom Park (2 visits), Epcot, Disney's Hollywood Studios, Disney's Animal Kingdom Theme Park, Universal Studios Florida, Universal's Islands of Adventure, SeaWorld and Busch Gardens;
Shopping tours at Premium International Drive Outlet, Walmart and Yes Brazil;
1 escort guide from São Paulo (minimum group 20 passengers);
Travel insurance;
Pre-Boarding Meeting - Location: Renaissance Sao Paulo Hotel.
Boarding on July 10, 2020.

Package as of:
10x de
US$ 409,00
or sight for:
US$ 4.090,00
---
The published prices are a ready reference. No services were booked, prices were based on availability at time of consultation. Land Part subject to availability at time of booking, subject to adjustment without notice. Airfare calculated with Carrier Fare (specific class) considering the ticketing rule. Rate expiration dates refer to the hotel check-in and check-out date. The final price will be informed on the booking confirmation. Does not include boarding fees and or general service fees.
the package does not includes: Boarding fees, visas, taxes and extras.

Book your trip now!
Enter your details so we can return the contact for more details.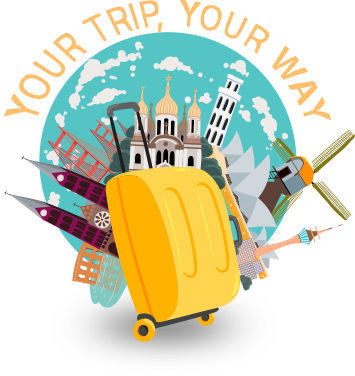 Satguru makes your trip personalized!
Didn't find what you were looking for?
Please contact us through our email that we solve this as soon as possible.
Didn't some plan take you as you wanted?
No problem, our plans are customizable, meaning you make your trip any way you want! Contact us.
Have you run out of budget?
We always have a way! Our forms of payment are flexible so that you enjoy your trip without worrying about the expenses, besides having a control of everything during the trip.
Contact us!
Use some of the media, always ready to help.