Nepal
Himalayan
---
Nepal is a country that has exotic tourism. Good for adventurers who want to live new emotions. Arrival in the country is unique. The view of the imposing Himalayan mountain range with Everest, and other mountains, is staggering.
---
the package includes:
03 nights accommodation in Kathmandu
02 nights accommodation in Pokhara
02 nights accommodation in Chitwan
Daily breakfast at the hotel in Kathmandu and Pokhara
Daily breakfast, lunch and dinner at Chitwan
Jungle Activities with Chitwan Safari
Tours in Kathmandu according to transfer
Entrance fee of all monuments
English speaking local guide in Kathmandu
Guided tours in Pokhara by guide in English
01 bottle of mineral water per person / day in the vehicle, newspaper and surprise gift

Package as of:
---
The rates are per person in a double room. The cost of the package will not be valid during holidays, festivals, exhibitions and long weekends. A surcharge will be charged and will be advised at the time of booking. Prices and conditions subject to change and availability. Package valid until March 31, 2020.
the package does not includes: Boarding fees, local and airport taxes, taxes and extras.
---
ITINERARY:
Day 1 - Arrive Kathmandu
Welcome to the Himalaya Country of Nepal, after passing through immigration, you will continue walk downstairs to collect your baggage and you will go through custom inspection. After doing all the formalities, you will proceed to exit point where our representative will be waiting for you to greet you and transfer to the hotel as booked. Rest of the day at Leisure, overnight at the Hotel – Kathmandu.
Day 2 - Kathmandu
After breakfast proceed for sightseeing tour: By local English speaking guide, visit Kathmandu Durbar Square, The buildings of the Kathmandu Durbar Square mostly date to the sixteenth to eighteenth centuries, but the white, European style Gaddi Durbar Palace was built in 1908. Swayambhunath, One of the oldest Buddhist monuments of the valley, Swayambhu ,also called a Monkey Temple, is UNESCO World Heritage site. Boudhanath: Boudhanath dates from the fifth century, and is one of the largest stupas in the world. It is the most important Tibetan Buddhist site outside of Tibet. Pashupatinath: Pashupatinath is Nepal's holiest Hindu site. It is a collection of Shiva temples on the banks of the Bagmati River, and bathing and cremation ghats (steps).
Evening enjoy nightlife of Kathmandu at Local Pub and bar (Optional). Overnight at the Hotel – Kathmandu.
Day 3 - Kathmandu – Pokhara by Road: 220km/ approx.7 hours
Monring early breakfast check out from the hotel and transfers to Pokhra by road. Pokhara is famous for adventurer's sports industry. Paragliding here is considered as one of the best experiences. Bungee, ultralight, biking, zipline and rock climbing are equally loved activities. Overall, Pokhara visit concludes to be a cherished experience. Upon arrival at Pokhara check-in to hotel, evening enjoy Boat ride a Phewa lake.
Evening enjoy night life at famous busy bee bar in Pokhara. (Optional cost) Overnight at the Hotel – Pokhara.
Day 4 - Pokhara
Early morning Sightseeing tour By local English speaking guide, visit Sarangkot - Wonderful place to visit Morning views of Himalayas are awesome which provides view of Annapurna south Hiuchuli Fishtail and other mountains. Return back to hotel and after breakfast enjoy adventure activities like Bungee Jumping, Paragliding, Zip flyer, Ultra-light flight, Mountain Biking in Pokhara. Overnight at the Hotel – Pokhara.
Day 5 - Pokhara – Chitwan By Road 140 Kms/ 4 Hrs.
Chitwan is particularly rich in flora and fauna--and one-horned Rhinoceros. Upon arrival at Chitwan check-in to hotel. On a jungle safari in Chitwan you are practically guaranteed to see the enormous animals--up close! You can also see the endangered gharial crocodile and an abundance of bird life.
Evening interact with Tharu people and learn about a different way of Nepali life. Overnight at the Hotel – Chitwan.
Day 6 - Chitwan Safari
Morning enjoy Jungle safari, Elephant Safari, nature walk & Crocodile (Gharial) Conservation park. Evening enjoy cultural dance performed by local Tharu People.
Overnight at the Hotel – Chitwan
Day 7 - Chitwav – Kathmandu by Road: 220km/Approx. 7 hours
After breakfast check out from the hotel and drive to Kathmandu which is approx. 6-7hours drive. Rest of the day is free for shopping at Thamel area. Evening enjoy casino with friends. (Optional)
Overnight at the Hotel – Kathmandu
Day 8 - Kathmandu departure
After breakfast, transfer to the international airport.
Hotels Offered:
Kathmandu - Hotel Himalaia
Pokhara - Fishtail Lodge
Chitwan - Jungle Villa Resort

Book your trip now!
Enter your details so we can return the contact for more details.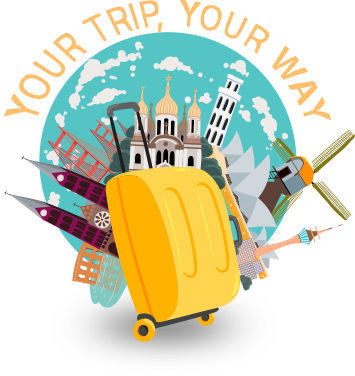 Satguru makes your trip personalized!
Didn't find what you were looking for?
Please contact us through our email that we solve this as soon as possible.
Didn't some plan take you as you wanted?
No problem, our plans are customizable, meaning you make your trip any way you want! Contact us.
Have you run out of budget?
We always have a way! Our forms of payment are flexible so that you enjoy your trip without worrying about the expenses, besides having a control of everything during the trip.
Contact us!
Use some of the media, always ready to help.